The constant push to diversify through corporate mergers often ruins what is unique about particular enterprises.
Unless a person scours the business pages, they might miss the long-term consolidation of media companies into ever larger and more incompetent giants.  It has been a long time since the leaders of most news, film, recording and broadcast companies knew much about how the content that their businesses was produced. A case in point is CBS.  Once in the middle of the last century the folks who ran the company—Frank Stanton and William Paley—knew a lot about broadcasting and its peculiar demands. Depth of knowledge about your own business mattered. Since then, the company has been tossed between various corporate entities that consider over-the-air broadcasting and news as just slightly more than decorations in a much larger corporate organizational tree. It is now owned by Paramount Global which is owned by National Amusements.  Wikipedia lists 20 reformulations of CBS over the years, recounting how it was folded into business that ranged from Amusement parks to movies and theaters. Along the way, various owners reduced or shed most of its publishing businesses, a major recording company, and its once stellar news division. CBS typifies companies that were once more focused on their core enterprise of broadcasting. Similar companies like ABC television and NBC have had similar fates of merging into de-facto holding companies that are spread horizontally into many different fields. ABC is now part of the ABC entertainment group, a division of the Walt Disney Company. In turn, Disney owns a great deal, including ESPN sports, Century Fox Pictures, and even the long-running Broadway smash, The Lion King. Include licensing deals for these companies, and nearly every aspect of retail sales produces a revenue stream for corporate coffers.
One could argue that size itself is a problem. What CEO can claim to know how many of their divisions work or how content is generated for their outlets? These folks are talented, to be sure, but their talent is mostly in understanding how to finance acquisitions and please investors, not how to talk to the "creatives" who make their content.  Hence the Disney takeover of the innovative Pixar company was full of unpleasant surprises by the new media types at the animation upstart that was used to running their own show.  Among other things, Disney animation was a very different kind of process than what Pixar's computer-based animators were used to. It took years and the loss of of key people to meld the more creative company into the Disney mold.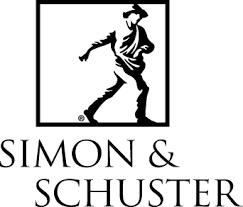 I thought of all of this recently after reading of a decision stopping a planned merger that would have seen Penguin Random House—the county's biggest publisher—from purchasing Simon & Schuster.  The two giants and their various imprints have competed for years to attract top writers. Their planned consolidation would have meant that scribes would have had even fewer companies to pitch their ideas to. Publishing, in particular, has always been prized for fostering voices representing a wide spectrum of values and ideals. How much would have been lost if new authors could only go to editors housed within one company?  In truth, there are still other independent publishers. But far fewer. My own field is typical: academic publishing has seen a dramatic decline in the number of independent publishers with access to a huge academic market. It is not unusual for an author to sign with one publisher, only to find that the finished book is now on the list of a different company. There may be no harm done. But its also common to discover that the new division has many more college texts on its list that will be competing with the new book. I can't count the number of company reps who have visited my office pushing new editions to texts, unaware that I was one of their authors.
The recent divorce between A.T.T and Warner Media is another example. Executives agreed that the former company housing both was a mix akin to oil and water. In practice and in human terms, a company with roots in the common carrier business will have little in common with the wild thespians producing movies: a little like putting accountants with the occupants of a clown car on their way to the center ring. It's no surprise this merger is now considered Exhibit A of what not to do.
Every company needs to diversify and adapt to survive. But we have too many self-styled experts on mergers and acquisitions, most of whom are oblivious to the chaos they can unleash.