Occasionally everything seems to come together in one place: prodigious talent, virtuoso performers, and a perfect program that is preserved in a great recording.
If only by default, most of us collect musical memories, usually through recordings, and only with a growing recognition that it would have been wonderful to have been present in the room. Some of us who are older may even obsess on what it would have been like to have been at Woodstock in 1969, or the Newport Jazz Festival a few years earlier, when Bob Dylan shocked the crowd by "going electric."  Though there's no recording, it would have also been fun to be on hand during the first performance in Paris of Igor Stravinsky's ballet, The Rite of Spring, where the audience was so agitated by the avant-garde score that punches and airborne vegetables were thrown around the theater.
Most concerts usually go better, and some endure on extraordinary recordings.  Rolling Stone has catalogued their own list of the 50 most admired live concerts.  And all of us have a few of our own.  Every now and then everything comes seems to come together in one place, producing a kind of musical alchemy. In hindsight, we may envy the folks who were lucky to be present.  Ecstatic witnessing is the reward of a great performance.
I count myself lucky to have seen the great pianist Arthur Rubinstein play two full concertos at the Academy of Music with the Philadelphia Orchestra, as well as a full slate of virtuoso soloists and orchestras around the country. Equally memorable were numerous chances to hear casino lounge acts by nameless but first-rate jazz players who performed in the 60s and 70s, all for the price of a drink.  Mine was always an underage stowaway's Coke ordered from a seat in the back corner.  By the time I was 21, the lounges were mostly gone. My older self was too late to the party.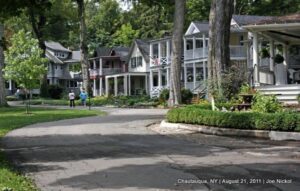 Perhaps the oddest form of witnessing where I would love to go back occurred during a lazy August afternoon, walking along the shady sidewalks of the Chautauqua Institution in Western New York.  The orchestra at the arts retreat was preparing for an evening concert that included Robert Schumann's Rhenish Symphony (1851). The buoyant music from the open-sided amphitheater reflected off the Victorian buildings and drifted over Lake Chautauqua.  Direct and reflected sound in perfect balance; Schumann would have loved it.  The moment made me a convert. I still have the habit of searching for any new recording that recaptures the ambiance of that perfect afternoon.  And, of course, I'll never find it, because the event is in my head as much as any recording.
I was too young to be present for a live performance that makes Rolling Stone's list: a 1966 performance by Frank Sinatra at the legendary Sands Hotel in Las Vegas. The main attraction in the 400 seat Copa Room was the 50-year old Sinatra in full control of his voice and perfect phrasing, but also the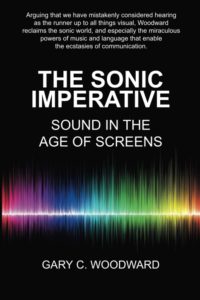 legendary Count Basie Band with Quincy Jones orchestrating and directing. This was the scene of the Rat-Pack haven immortalized in the original Oceans 11 film and countless other live recordings by Sammy Davis Jr. and Dean Martin. But on this night sound engineer Lowell Frank captured the band and Sinatra with stunning clarity.  It was easy to write about the lucky reclamation of performances like this in The Sonic Imperative.  For 'sound centrics,' musical moments are memories that stick.
In the recording the well-oiled audience can be heard, obviously loving every note. Some must have sensed that they were witnessing a performance never to be replicated again. More recently Jones recalled with complete accuracy that "Frank was at the height of his powers" singing with "the greatest band in the world."