MGM-Sony-Streisand Scoring Stage in Los Angeles

Opera will always have La Scala and Covent Garden.  And the Beatles will always be identified with EMI's Abby Road Studios in London.  But these mostly unseen Hollywood scoring stages may matter even more.
If you have wondered why a film in a good cinema can be so engrossing, more credit than you might think should go to the sonic power of the score you are hearing. The audio tracks of all sorts of older and recent movies can be breathtaking in their depth and clarity.  Think of the orchestral scores of John Williams, Rachel Portman, Howard Shore, Alan Sylvestri, Bernard Herrmann and many others.
The old standby, E.T., is unthinkable without William's wall to wall music, which was recorded at what is perhaps the most preferred venue for large groups available in the United States.  The place: the venerable MGM Scoring Stage on what is now the Sony Pictures lot in Culver City. Now named for Barbra Streisand, the 6100 square-foot Stage features a short but potent reverberation time that seems to make big movie set pieces positively bloom.  Musicians, audio engineers and filmmakers love how this building sounds. For most, any changes to this this barn-like room would be unthinkable. You've surely heard it, though probably never seen it.  It played a big part in films such as Empire of the Sun, Star Wars: The Last Jedi, La La Land, as well as many classics, including Wizard of Oz, Gone With the Wind and Singing in the Rain. If it can sometimes be hard to know where film magic actually begins, this is one place to look (or at least hear). The history and glorious sound of this stage makes it one of the most beloved film industry landmarks in Los Angeles.

The film score is probably how most Americans now experience the full-throated power of a traditional orchestra.
It's no surprise that filmmakers treat this large room filled with its forest of microphones as if entering sacred ground. It's likely to be the spot where a composer and director will first hear a score that they have only known in piano or MIDI arrangements.  Adding to the sense that this is a place of miraculous revelations, they are also likely to hear it played perfectly by an impressive cadre of studio musicians.*
La La Land: featurette making the score (Justin Hurwitz & Marc Platt) Site: http://aucafedesloisirs.com Facebook: https://www.facebook.com/aucafedesloisirs/ Twitter: https://twitter.com/Cafedesloisirs Sortie: 25 janvier 2017 Réalisateur: Damien Chazelle Casting: Emma Stone, Ryan Gosling, J. K. Simmons, John Legend, Finn Wittrock, Rosemarie DeWitt & Josh Pence Synopsis: Au cœur de Los Angeles, une actrice en devenir prénommée Mia (Emma Stone) sert des cafés entre deux auditions.
Another landmark is the Scoring Stage built in 1929 on the Warner Brothers lot in Burbank. Thirty years ago studio executives were eyeing it as a tempting space to convert into production offices, but in the late 90s actor Clint Eastwood persuaded them to rebuild and preserve it. Some think that the renamed Eastwood Scoring Stage has a slightly drier acoustic, but stunning scores have been laid down within it, including those for Casablanca, Back to the Future, Days of Wine and Roses, Rattatouille, Frozen and many more.
An interesting side note: the Warner stage was also used as a location in a pivotal scene in the 1954 version of A Star is Born. Judy Garland records a song while Ray Heindorf conducts. Play the scene to the end and catch a great moment of film acting. James Mason's private conversation with Garland's Esther includes a proposal of marriage that has been secretly recorded by one of the stage's engineers. Her candid list of his faults that all in the room hear during playback turns into an excruciating humiliation.  The moment is a little master-class on film acting.
Judy Garland in A Star Is Born, 1954. This is a High Quality, Full Screen Close Up. Since discovering a better way to obtain a Closer View, I've uploaded a few reprises. This is one of them. I'm always searching for ways to improve quality & present Judy in new & different ways.
It seems fitting in the midst of the current renaissance of interest in film music that we also celebrate the remaining purpose-built stages on the lots of the remaining studios.  Similar spaces run by Fox (the Newman Scoring Stage in Century City) and Skywalker Sound (in Marin County, north of San Francisco) contribute to the survival of the orchestra as a major tool of film-making.  A film score is probably how most Americans now experience the full-throated power of a traditional orchestra.
There is also an interesting irony in how these nearly perfect spaces are meant to be used. The amazing performances are obviously heard via well-placed microphones rather than a live audience.  Ask a player, and they will tell you that going to work in comfortable clothes has some virtues. But the applause that usually comes with a live performance in is not part of the picture.  Our awe at their work only comes after the fact.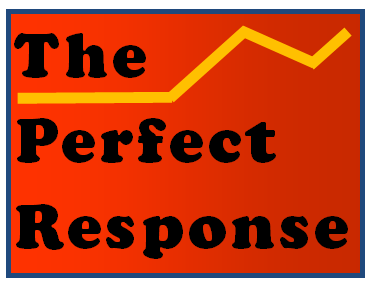 *Thanks to YouTube, many videos with good audio show musicians and composers at working on scores for films, television, and games.  For a good sample based on the work of composer Peter Boyer at the Sony Stage see https://www.youtube.com/watch?v=O9NiicNKDGU