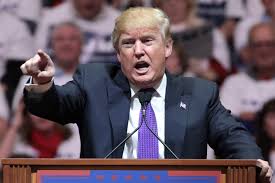 His utterances come with a vast victimology that ranges from the press, to former friends and GOP allies, to loyal members of his cabinet.
Our President seems unnaturally sustained by a rhetoric of grievance.  Any event that calls for a public comment includes lines that alert us to his belief that he has been the victim of grave injustices. It hardly matters where he is: speaking to the boy scouts, holding a press conference with foreign leaders, in the comfortable womb of a Fox News, or acting out a kind of sundowners syndrome in reverse, with incoherent morning tweets mixing self-pity and verbal abuse. And so one morning we learn that it's "sad" that even Republicans "do very little to protect their President." (Tweet of July 23).  That self-referential quote is typical and also concerning in its switch to the Nixonian third person.  With these kinds of utterances comes a vast victimology that ranges from the press, to former friends and opponents, to loyal members of his own cabinet.
Presidents typically emphasize transcendent values in their comments.
This is all uncharacteristic coming from the person who holds what was until recently the position of "leader of the free world." And its 180 degrees from where a President's traditional public rhetoric should be.
Presidents typically emphasize transcendent values in their words. John Kennedy's quotable Inaugural Address called on Americans  to fulfill the nation's basic goodness. Trump's will be remembered for his offensive description of America as a dystopian land of "carnage," a tasteless dig at his predecessor seated a few feet away.
I can remember when the nation was shocked to hear a president level criticism of an American industry. Presidents didn't do such things. The occasion was the 1962 decision of United States Steel and others to raise the price on its basic product.  President Kennedy feared it would feed inflation. In a press conference he bristled with frustration at the news.  He thought he had an understanding with company leaders, but was blindsided by the announced price rise anyway. His annoyance was the headline of the day.

Even so, we don't remember JFK as an angry man. The steel issue consumed no more than a few moments in a press conference. Instead, we remember the countless times he used the presidential pulpit to celebrate American institutions, innovators and ordinary citizens. He had the grace and apparent modesty to let his actions speak for themselves.  And we had the sense that he was bigger than his small frame; a charismatic if cautious tactician able to absorb setbacks without demanding that others notice.
For many younger Americans like myself Kennedy was also the model of cool, the presidential equivalent of a musician like Miles Davis or the young actor Ben Gazzara. Their personas were slightly enigmatic and their words were measured, understated to let their talent do most of the talking. They are a long way from the needy billionaire installed in the White House who is defined by his daily whining.